KECK, Hans
(*1875 - + 1941)
BRONZE COUPLE around 1910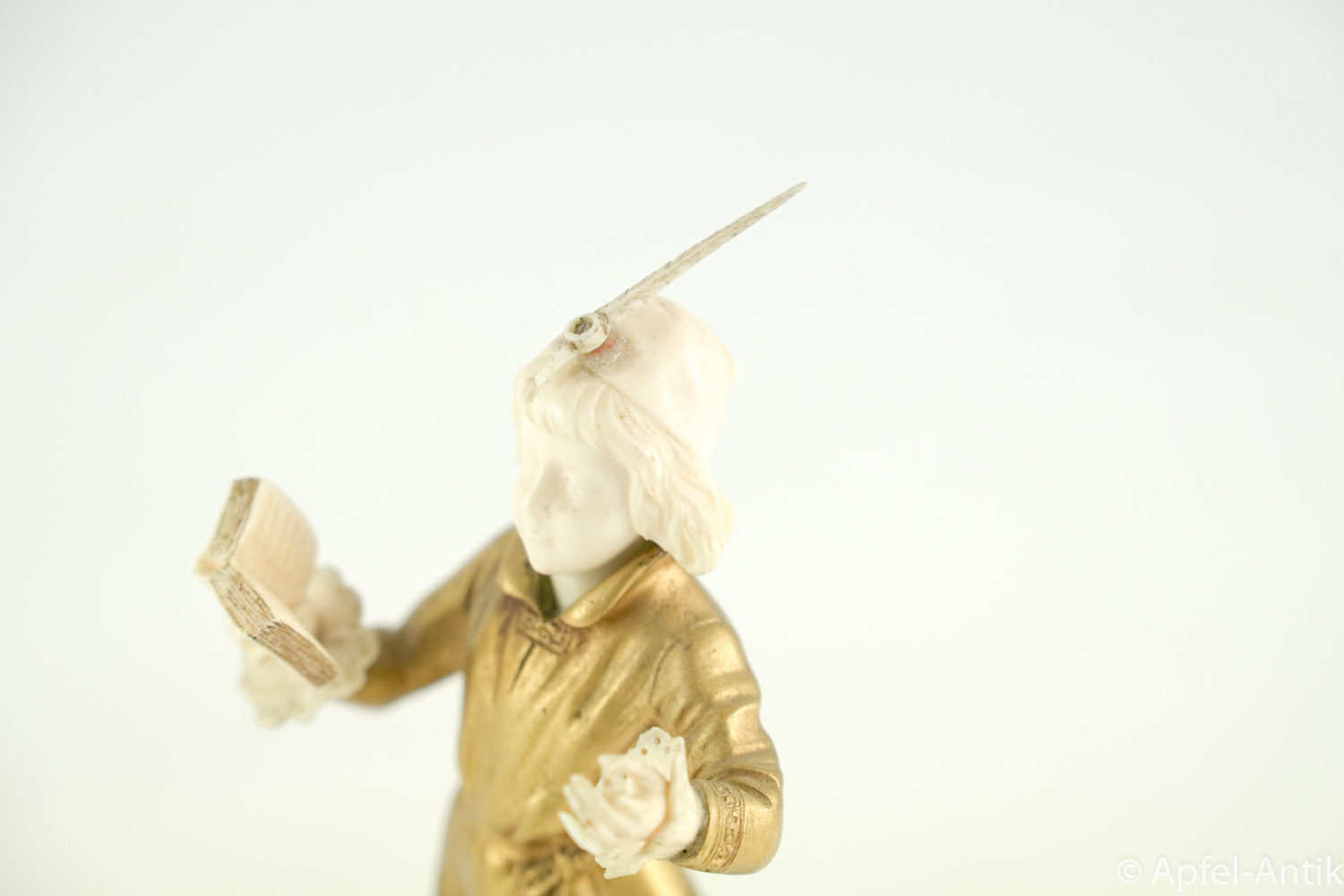 DESCRIPTION:
Material: Bronze & carvings

Measurement: Height 15 cm

Height: 11 cm

Signed: see pictures

Good condition
!!WE GUARANTEE THE AUTHENTICITY OF THE BRONZE FIGURE!!
BEAUTIFUL BRONZE COUPLE WITH IVORY CARVINGS OF EXTRAORDINARY QUALITY AROUND 1910s.
Hans Keck
(*1875 - + 1941)
Hans Keck was a German sculptor.
Keck worked as an artist in Berlin between 1900 and 1925. Here he made mainly chryselephantine statuettes of bronze and carvings, which are considered typical of the transition from Art Nouveau to Art Deco. Keck worked together with the foundry of the Wiener Kunstwerkstätten Gebrüder Brandel. Berlin.
ALL OUR ARTWORKS ARE AVAILABLE IN OUR SHOP.
APFEL-ANTIK
NEUBAUGASSE 31 (IM INNENHOF)
1070 WIEN
FEEL FREE TO CONTACT US FOR QUESTIONS AND INQUIRIES.